Yesterday many Queen's from different countries met with EunJung's mom at her coffee shop. Translated summary by @kckclalala (BIG THANKS!!!):
source (text & photo): baidu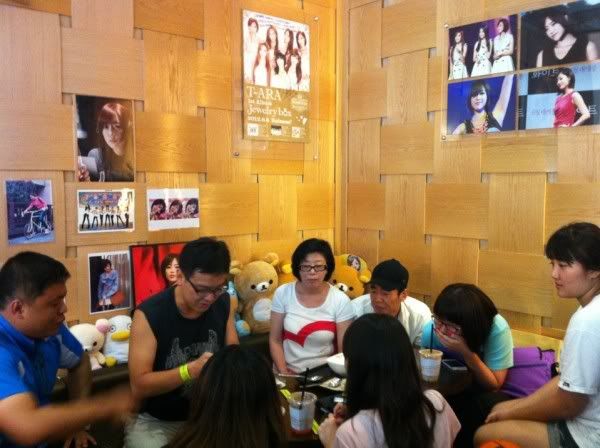 Lovebvg1 (WooJung fan) spoke to EunJung's mom one-on-one. She said that EunJung is very tired and not having an easy time: everyone, please be understanding and tolerant of her. She also said that EunJung is not feeling too well (spiritually/emotionally) and is not sleeping too well either. EunJung's mother also thanked us, fans, for supporting EunJung. The fan also showed her the Chinese fanpage, EunJung's mom said 'Great!' and was happy. She also said that EunJung has lost weight. The fan said EunJung's mom looked a bit skinnier too but that she still looked happy. EunJung's mom also said she is really happy that so many fans came.
Other fan said said that EunJung's mom was really nice, and gave every fan there a free energy drink and shaked hands with the fans.