Everything taken with permission of WooJung baidu bar. Please, don't take out without proper credits. Thank you.
credit: WooJung baidu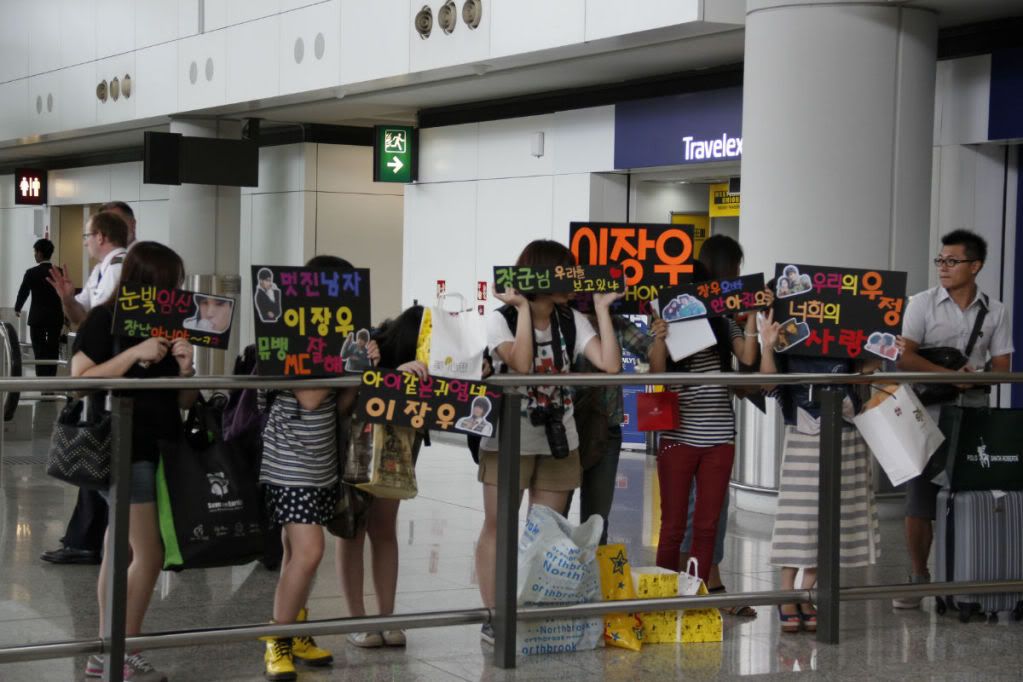 We'll never get tired to thank and admire our Chinese friends who met JangWoo and his team in Hong Kong. Time, efforts, money and love they invested into this meeting paid off with a great memory not only for fans but for Jangwoo as well who will hardly ever forget such warm welcome he recieved in Hong Kong (have you seen his happy face in BTS vid with gifts? hehe *_____*)
Specially designed for this event WooJung stickers:
Fans greeted Jangwoo with placards:
Some local delicacies and snacks for Jangwoo since he can't shop much in Hong Kong. The fans prepared EunJung's portion and told Jangwoo to pass it to her.
Gifts for WooJung:
Couple pillow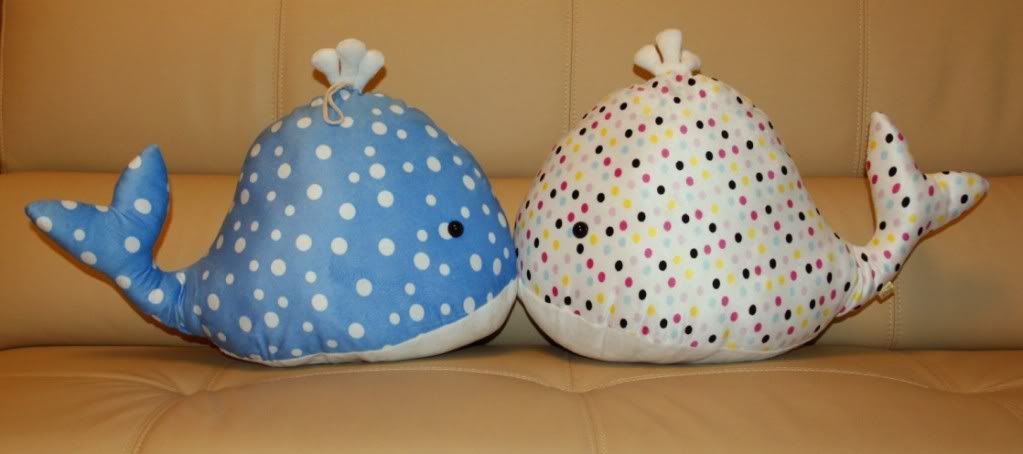 A short explaination to Jangwoo and EunJung, what is WooJung called in Chinese and reason behind it.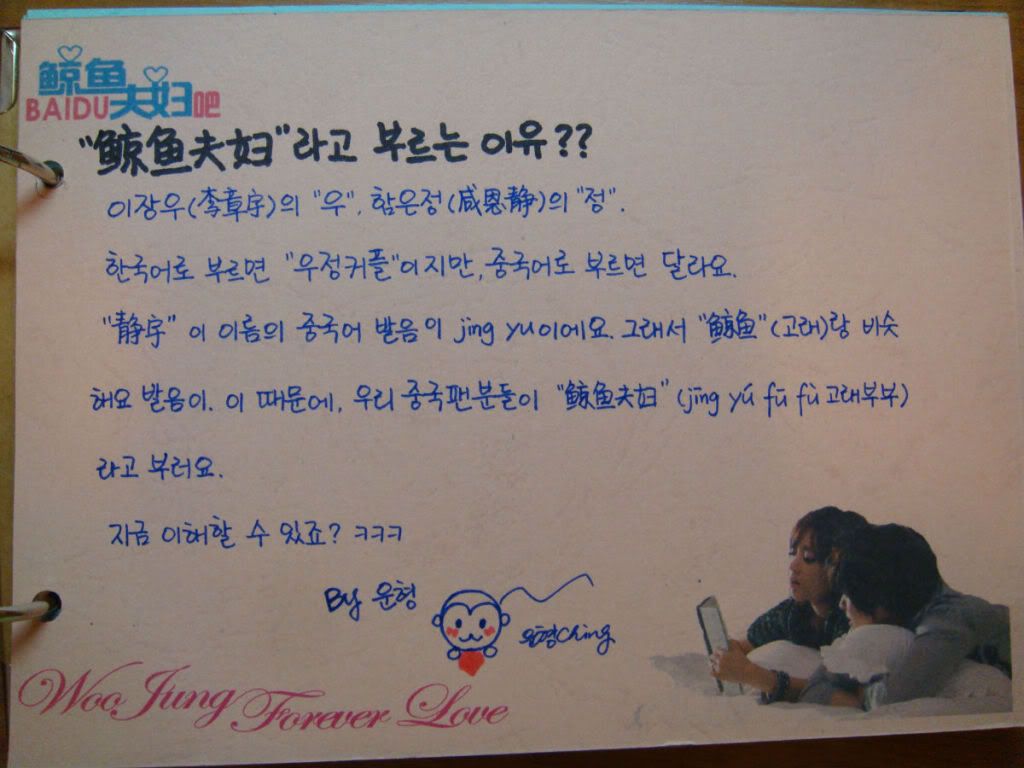 Couple necklace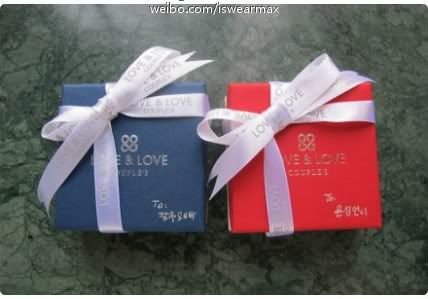 Couple tumbler
WooJung timeline scrapbook (by @zita1504 (?))
The conversation below is by Shapley水の滢 @ Woojung baidu (@Chingkhunnie) and Jangwoo in HongKong airport. Everything credits to her.
Shapley水の滢 represented by Me and Jangwoo as JW
Me: Jangwoo oppa, we waited for you here for almost 3 hours already.
JW: Oh, really?
Me: Yes! Oppa yesterday you were rushing for I Do I Do filming is it?
JW:  Yes
Me: Must be very tired
JW: *smile shyly
Me: Oppa is it your first time here in Hong Kong
JW: Yeah
Me: Will you visit anywhere?
JW: Not much time left
Me: In the box we have something for you to eat. Enjoy it
JW: Thank you. I will eat it well.
Me: There is one bag for EunJung-unnie, please help me to convey it.
JW: *Smiling shyly
(At this moment, Zita and 大宝 is walking on the other side of Jangwoo *smell the perfume from Jangwoo, saying its a very nice smell)
Me: Oppa they say your perfume smells nice.
(Jangwoo, JaeMin (JW's manager) and the MB staff all laugh out loud after hearing XD)
Me: Oppa all the best for tonight's MC, I will watch it live.
JW: Yes I will
Me: Oppa I have more thing to ask from you.
(He looked at me)
Me: All of us love your laughter, can you demonstrate for us?
(At this moment, they were all reaching the carpark and we were stopped by the MB staff)
When I was talking with along the way, he kept on looking back at me while smiling (I was on his left side), very obedient, very dorky, very friendly and had very good and fair skin. When other CC-ers called him 'Oppa saranghae, he will turn back and look and gave a smile.
______________________
Pictures and videos of Jangwoo himself in Hong Kong you can find by the following links:
Links to baidu posts with more goodies:
HERE HERE HERE HERE
Our previous posts about Jangwoo's visit in Hong Kong:
Made M posted BTS video of Jangwoo visiting
Jangwoo MC-ing 'Music Bank in Hong Kong'
Fanpics and fancams from HK airport
Fanpics and fancams from 'Music Bank in HK' Part 1 Part 2
For partly editing thanks to @catgoh92