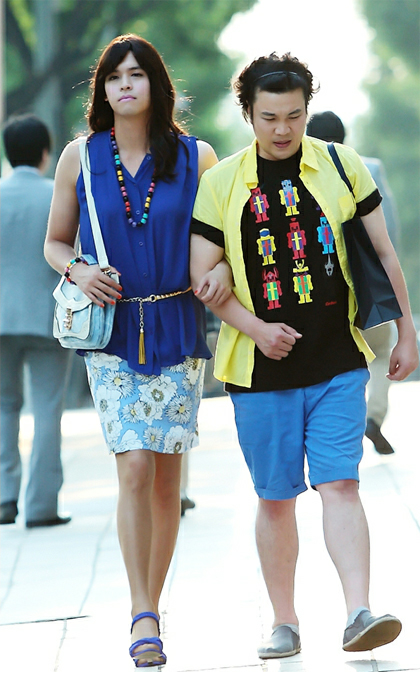 photo cr: MBC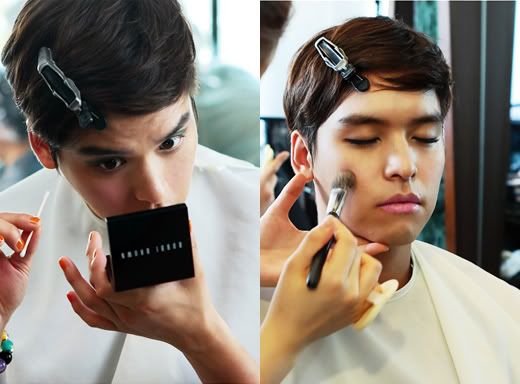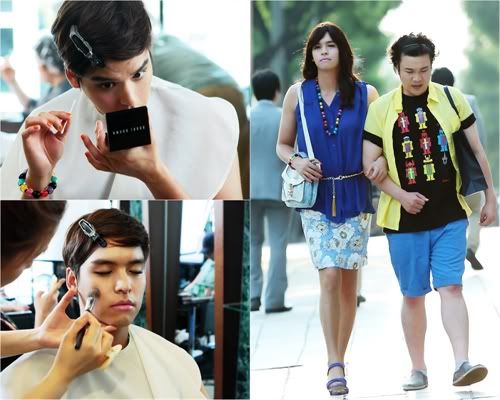 Lee Jang woo goes drag for 'I Do I Do'
Lee Jang Woo has prettified himself for his new drama.
On June 26, MBC released new preview still cuts of the actor ahead of the next episode's airing.
The picture shows Lee Jang Woo, seated in what looks to be a beauty salon with a hair pin on his head while carefully applying makeup and having makeup applied on him.
The next picture shows the results of his beautification process as Lee Jang Woo strolls the streets in full drag including wig, sleeveless shirt, patterned skirt and matching bag and heels.
The painted fingernail, belt, and necklace add extra points to complete his transformation.
Netizens commented saying, "This is truly shocking", "What shapely legs" and "He looks good for a girl."
The reasons behind his transformation and his 'different' look itself will all be unveiled during the upcoming June 27 episode.
Cr: enewsworld
Articles:
Lee JangWoo dressed like a girl for 'I Do I Do' – Korean updates