New Twitter profile picture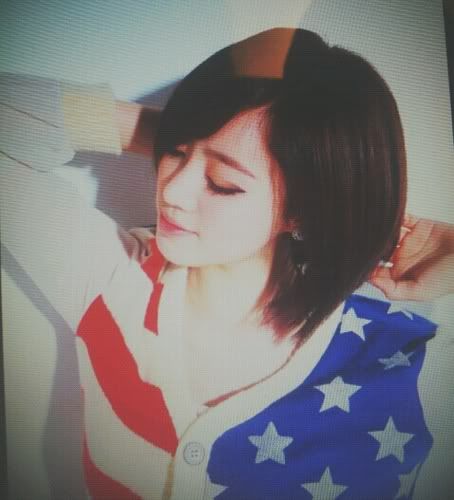 Tweets translation by @diademtweets :
Also, at the morning EunJung set these two pictures for short time as profile pic:
April 9, 18:53
- Daebak incident, music musicㅋㅋㅋㅋㅋㅋ wah…I love you T-ara …. @b89530: ㅋㅋㅋㅋㅋㅋ Will we be able to be the 'infinity challenge' in the music industry
23:47
- In my eyes, there are stars shining (T/N: meaning her eyes hurt) and now there's a bump on my forehead. I'm not sure if it hurts after this bump appeared because I've always seen stars in my eyes. Hing… it hurts a lot ㅠㅠ
April 10, 00:35
- Why are you being like this @teledae: Verbal Jint – You Look Good"
Also EunJung has chat with Baek Sung Hyun tonight: google translate says something about Europe trips.
@stonedoli tweeted this pic on April 7. It was last summer when WGM filmed last episode of David Oh – Kwon Risae couple on MBC Idol Championship (smth like this).