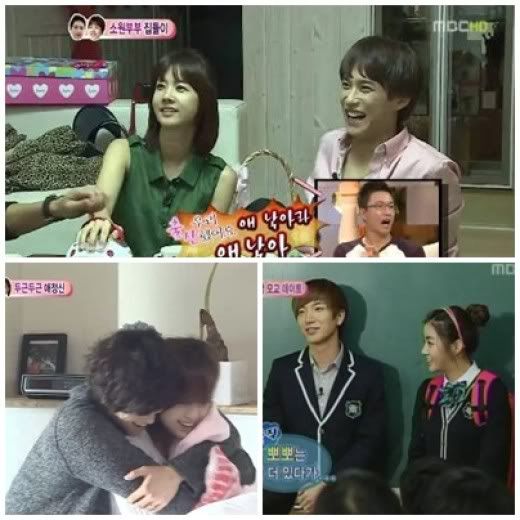 2011 MBC Entartainment Awards will be held on December 29th. The voting for 'Best Couple' awards will be opened on MBC web-site. There are no concrete nominees but among strong candidates for this award mentioned three 'We Got Married Season 3′ couples : Park So Hyun-Kim Won Joon, Lee Jang Woo- Ham EunJung, Leeteuk-Kang Sora. Most likely the winner will be Sowon (Brave) couple. Also strong competitors are couples from sitcom 'High Kick 3: The Revenge of the Short Legged' and 'Healing Camp"s Kim TaeHyeon and Lena Park. Public is already very interested in who will become 'Best Couple' winners.
source: tvreport, hamuses @ WooJung baidu
sum-up: yuoi via Google Translate=FEEL FREE TO CORRECT 
I'll be really grateful if somebody who knows Korean could look at this article and tell us about voting (I didnt get when and where exactly it's going to start).