'Queen Insoo' premieres already on this weekend, December 3rd. This Saturday will be surely hot for all CC-rs! ^^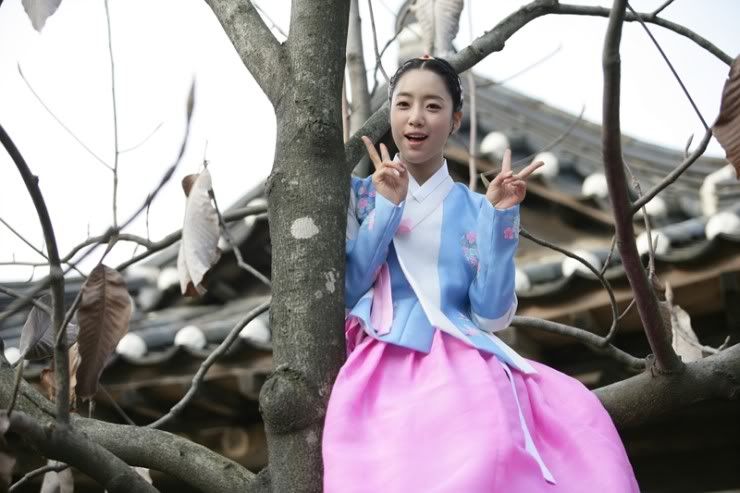 source: @jdaramahouse 
Why is 'Queen Insoo' Eunjung up in a tree?
In JTBC's weekend series Queen Insoo, which will start airing on December 3, T-ara's Ham Eunjung, who plays the role of a young Insoo, went up in a tree.
The series is based on the Joseon dynasty and it's about the struggle for power between three Queens: Queen Insoo, disposed Queen Yoon, and Queen Jung Hee. The series will deal with Queen Insoo's childhood and her love story with Do Won-goon.
At the press conference for the series, which was held on November 24, highlight scenes were released. In the scenes, the young Insoo was described as a tomboy, riding a horse and climbing trees.
Insoo climbed up the tree in protest and said that she didn't want to go to the Ming-dynasty as a King's concubine and she would rather be the daughter-in-law of SooYang (King Sejo). Ham enjoyed the shooting up in the tree and she even fearlessly made the V sign.
Insoo and Do Won-goon will show their sweet romance on this weekend's episode. The first episode will air on December 3 at 9:00 p.m.
Source: TV Report
credit: korea.com