*40 press photos + article*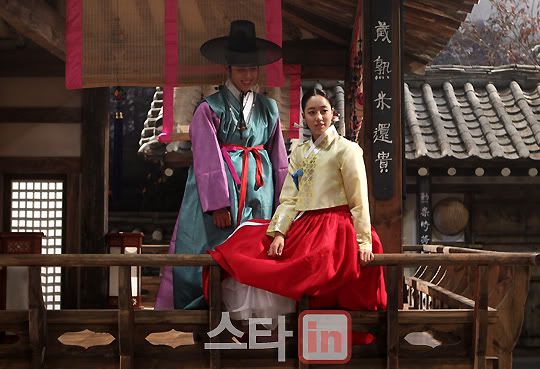 Eunjung says T-ara's charm lies in their versatility 
T-ara's Eunjung attended a press conference for her upcoming drama,  'Queen Insoo', where she revealed that one of T-ara's unique charms lie in their versatility of talents.
On November 18th, Eunjung stated, "I think our duality as both singers and actresses sets us apart from other groups."
She added, "I think its been difficult to act while working simultaneously for T-ara's comeback. Even today, I came from recording a pre-recorded comeback stage. Although it's difficult, I thought it was an opportunity that I could not miss."
Eunjung also referenced T-ara's leader, Hyomin, as she continued, "Hyomin has also been filming well for the MBC drama, 'Gyebaek'. I think our efforts in acting and singing is the unique charm that sets us apart from other groups."
Reporters also brought up Eunjung's 'husband' from her variety show, 'We Got Married'. When asked if she was jealous of actress Park Min Young, who is currently paired with Lee Jang Woo in the KBS 2TV drama, 'Man of Honor', Eunjung jokingly replied, "I'm going to tape a picture of the first night with 'Do Won Goon' (played by actor Baek Sung Hyun) on the refrigerator in our newlywed home."
Queen Insoo' is set to premiere its first episode on December 3rd.
Source: Osen via Naver
credit: allkpop