MV, WooJung was filming, is for ballad singer ZIA.
source: OSEN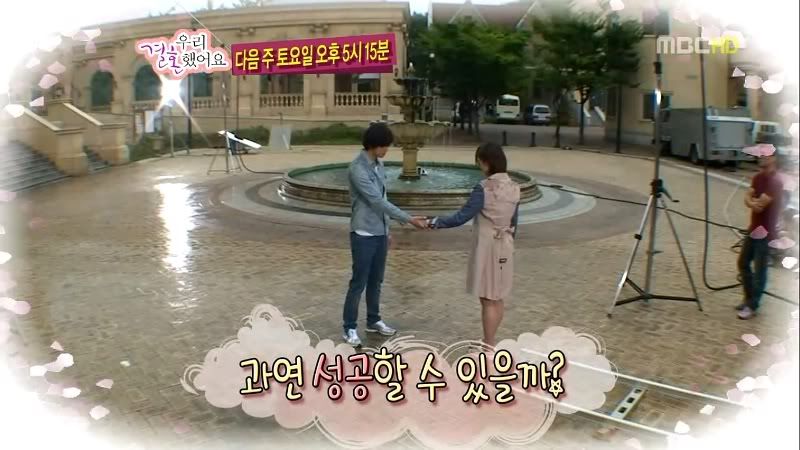 ZIA to make comeback with Eunjung-Lee Jang Woo couple in her MV 
It's official: "Queen of Music Chart" ZIA will be making a comeback with a full-length album!
On September 30th, this solo singer will be releasing her album, "avancer". The title track was composed by Jeon Hae Sung, who wrote Baek Ji Young's "That Woman" and Davichi's "Don't Say Goodbye".
The MBC "We Got Married" couple Eunjung of T-ara and Lee Jang Woo will star in the music video. They appear as the main characters, madly in love.
ZIA released a single on the 9th, "I Hope It's You" and took the #1 spot on music charts.
LOEN Entertainment said, "ZIA's album holds the emotions of love and breakups. People will find her unique charm as a vocalist. Please give a lot of love."
Source: Sports Chosun via Naver
credit: allkpop
You can see BTS pictures from MV filming set HERE