BIGGEST THANKS of the world to amazing GEION from WooJung soompi thread and WooJung Baidu!!!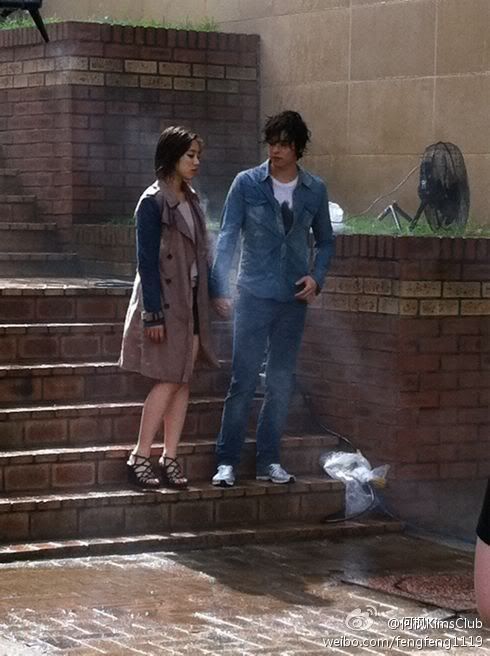 From GEION's post on soompi:
and there is a newer thing to mention,
 
i contact with these photos' owner,
she told me that WOOJUNG were shooting for a female singer's MV but didn't know the song's name…
i guess maybe it's from DAVINCHI
and also in the shooting location, there still has WGM's CAMERA that means the new style for WGM!!!!!!!!!!!!!!!!!LOL…
because in the past JUNGWOO just helped his bro with his MV—JUST LIKE GOING TO DIE,
so he thought he felt so sorry for his wife EUNJUNG for some scenes in that mv,
thus WGM used this plot to give EUNJUNG a sooooooooooo sweet comfort! 
Take out with full credit: as labeled, GEION (WooJung soompi/baidu)